To provide our customers with stylish and high-quality clothing, accessories, gifts, home decor and styling services.
When Trisha Bergquist opened The Bent Fork in 2003, it was run out of an abandoned gas station in Downtown Fremont, Indiana. She had recently moved to Steuben County and was a stay at home mom unsure of how she wanted to move forward with her love for art and fashion. At the time she commissioned paintings, murals, self-portraits, and traveled for art shows.
She transformed the 500 square foot raggedy building into a luxurious art boutique where she sold her pieces as well as her art school peer's pieces. Over time she acquired vendors and continued to grow her inventory which became so big she outgrew the space. 
In 2008 Trishia ventured to downtown Angola, Indiana and to her surprise there was an auction on a building the next day. She learned the building was owned by the original owners and there were a lot of big names at the auction. She left that night thinking she lost but the family came back and informed Trisha they wanted her to be the new owner as they could see how her boutique would benefit the downtown. 
The Name
You might be wondering where the name originated from. In the summer, Trisha's family would have big block parties on the lake. They would ship in fresh seafood and the rest was potluck style. There were never enough forks for everyone and their forks would end up in the hands of others and bent. Trisha's son Jaeger who was one year old at the time, would walk around and say "Bent Fork". They were his favorite words. When it was time to choose a name for the boutique, Trisha wanted it to stand out. The Bent Fork stuck. It was unique and she knew she could do a lot with it. 
Catering to Creativity and Individuality 
With over 50 vendors, The Bent Fork has something to cater to anyone. Whether your budget is $20 or $200, you'll find no cookie-cutter inventory, but rather a special collection of hand-selected items. It's a place for you to express yourself through effortless, creative, and individual style. Located in downtown Angola, Indiana, the boutique is Indiana's largest retailer of Free People. 
Customers are our Top Priority 
It's our philosophy to give 100% of our attention to each customer that walks through the door. Our customers range from locals to travelers from Chicago, New York City, and Toledo. Even though you can find our vendors at big box stores like Nordstrom and Macy's, our boutique gets different picks so you'll find more one-of-a-kind unique items. 
We take pride in our packaging so whether you're shopping for a new wardrobe or picking out the perfect card for a relative, we want you to feel great and luxurious walking out of our door.  
Trishia Bergquist grew up painting and learning about artists from her family. Her biggest inspiration has always been Picasso for his use of color and shapes. Her mom was always fashion-forward and beautiful and inspired her love for fashion. Trishia has always had her own unique sense of style. She has a talent for helping other women put together outfits that reflect their own personalities. Her biggest compliment is when her customers share how confident they feel wearing something from The Bent Fork.  
After graduating from Lourdes College with a double major in fine arts and business, Trishia found herself as a stay at home mom with a burning passion to put her creativity to work. The Bent Fork was born in 2003 and has since grown to an inventory of over 50 vendors. 
Trishia's fashion is timeless and reflects her friendly, easy-going personality. In her closet, you can find staple pieces from decades ago that she'll forever hold onto. She takes pride in transforming one outfit into 20 outfits. If you peek in her traveling suitcase, you'll find four pieces of clothes, five pairs of shoes, and 20 pounds of accessories "Layering jewelry is an art that I've mastered. You can't just throw on a bunch of jewelry and call yourself an eclectic dresser. There's a way to accessorize it and it takes a lot of careful thought."
When Trishia is not busy with the boutique, you can find her on the lake with her friends and family, snow skiing, or recharging at home.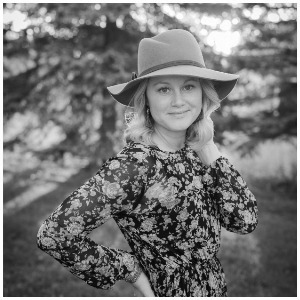 April Hoff began her journey with The Bent Fork in the Fall of 2017 after retiring from teaching. At the boutique, her area of expertise is in the finishing touches and decorating; combining textures, the little accessories, rugs, and the odds and ends.
She's always been the creative type and in 2012 started her blog House by Hoff which is a portfolio of her favorite things, DIY projects, and decorating ideas. She loves having a vision and watching it come together.  Her home has been featured in the pages of American Farmhouse Style magazine, and Cottages and Bungalows magazine.  Her decorating style can be described as traditional modern with a touch of vintage inspiration. April also owns her own photography business, April Hoff Photography.
When she's not at the boutique, photographing, or blogging, you can find April hanging out with her daughter and husband, or in her favorite space at home- the living room, watching The Bachelor with a Moscow mule in hand.
Andrea began her journey with the Bent Fork in 2013 when she relocated to Clear Lake and reconnected with Trishia. She loves the one on one interaction with customers and curating with Free People's latest wardrobe. She finds pleasure taking her mind outside the box with fun and creative fashion. 
Andre's style could be described as effortless, edgy, and timeless. She believes in a solid closet of staple pieces and then builds from there. 
When Andrea's not working, you can find her spending time with her two boys and grandson, entertaining on the lake, or snow skiing.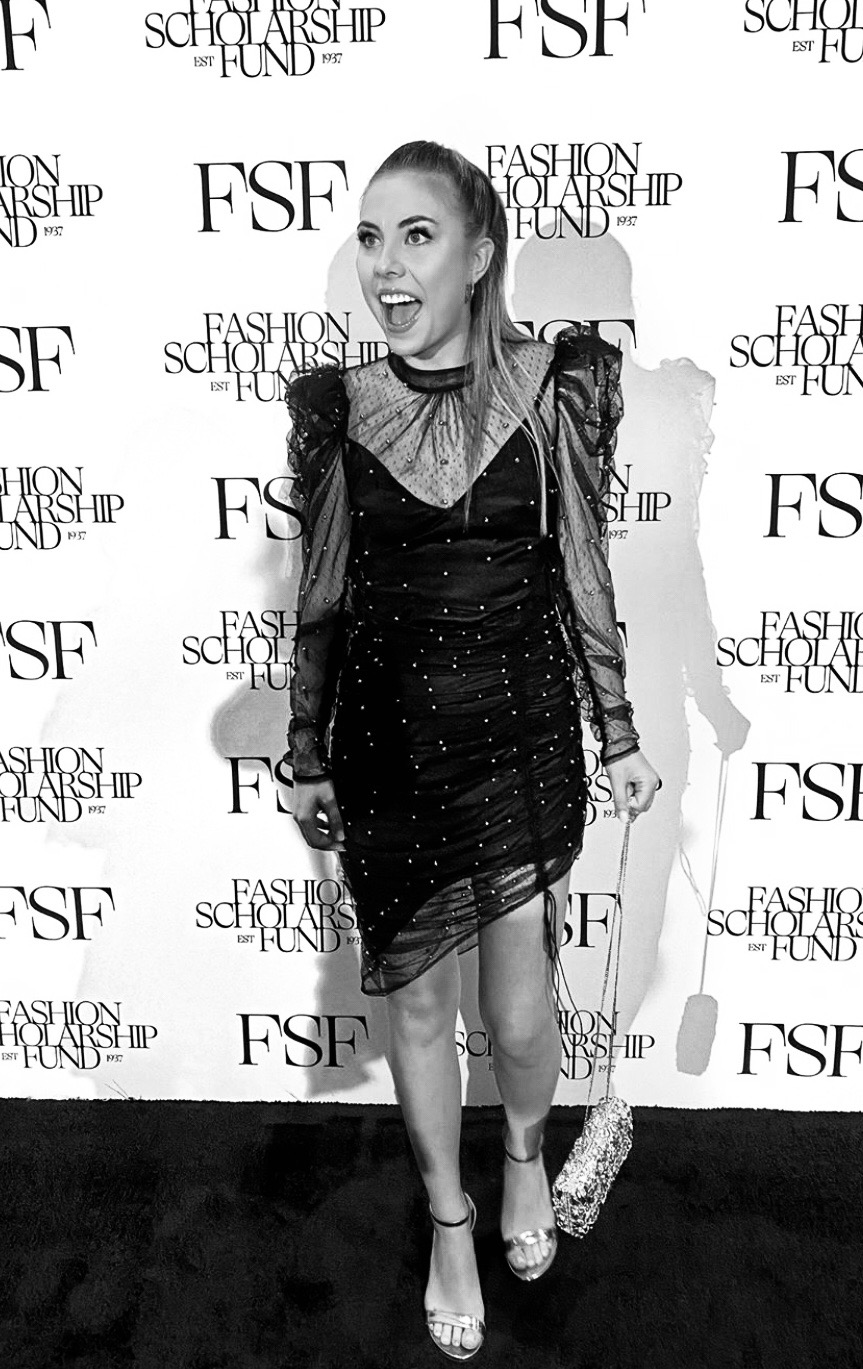 Addison Trine is an Angola native and graduate of Indiana University with a major in apparel merchandising and a double minor in fashion design and marketing. In the midst of several unfulfilling part-time jobs, she followed her love for fashion and customer service and applied at the Bent Fork in 2017. 
Addison has traveled extensively to pursue her career in the fashion industry. In 2019 she spent five months in Florence, Italy, and 11 other countries around Europe. Then she accepted an intern position in NYC. 
Addison's style could be described as feminine and chic. Comfort is her number one priority. Dresses, rompers, and jumpsuits are her favorite pieces to dress up or down. At the shop, she loves to change the mannequins and displays, help with social media marketing, and assists Trishia with clothing and jewelry orders. 
When Addison isn't helping customers find their style and confidence in clothing at the Bent Fork, she is traveling, hanging out with her friends, or lake surfing.